In cooperation with Silverfin, Grant Thornton CZ now offers connected accounting services.
Silverfin supplies you and your clients with real-time data, automated compliance reporting and great collaboration tools. The platform allows you to upload and connect your clients' bookkeeping and other systems – no matter the source. But in addition, it standardises the data from all these sources and then uses it to automate your accounting workflows.
Its cloud platform serves both accountants and their clients to improve their efficiency, competitiveness and profitability. The platform also facilitates new advisory services.
Below, you will discover the four sights for great accountants – with each gained sight, the entire company, team and clients become more connected, more productive and more innovative.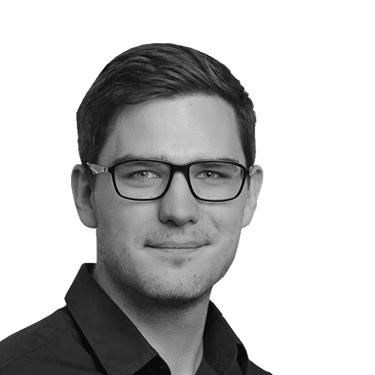 Jan Buzek
Senior Consultant, Financial & Data Services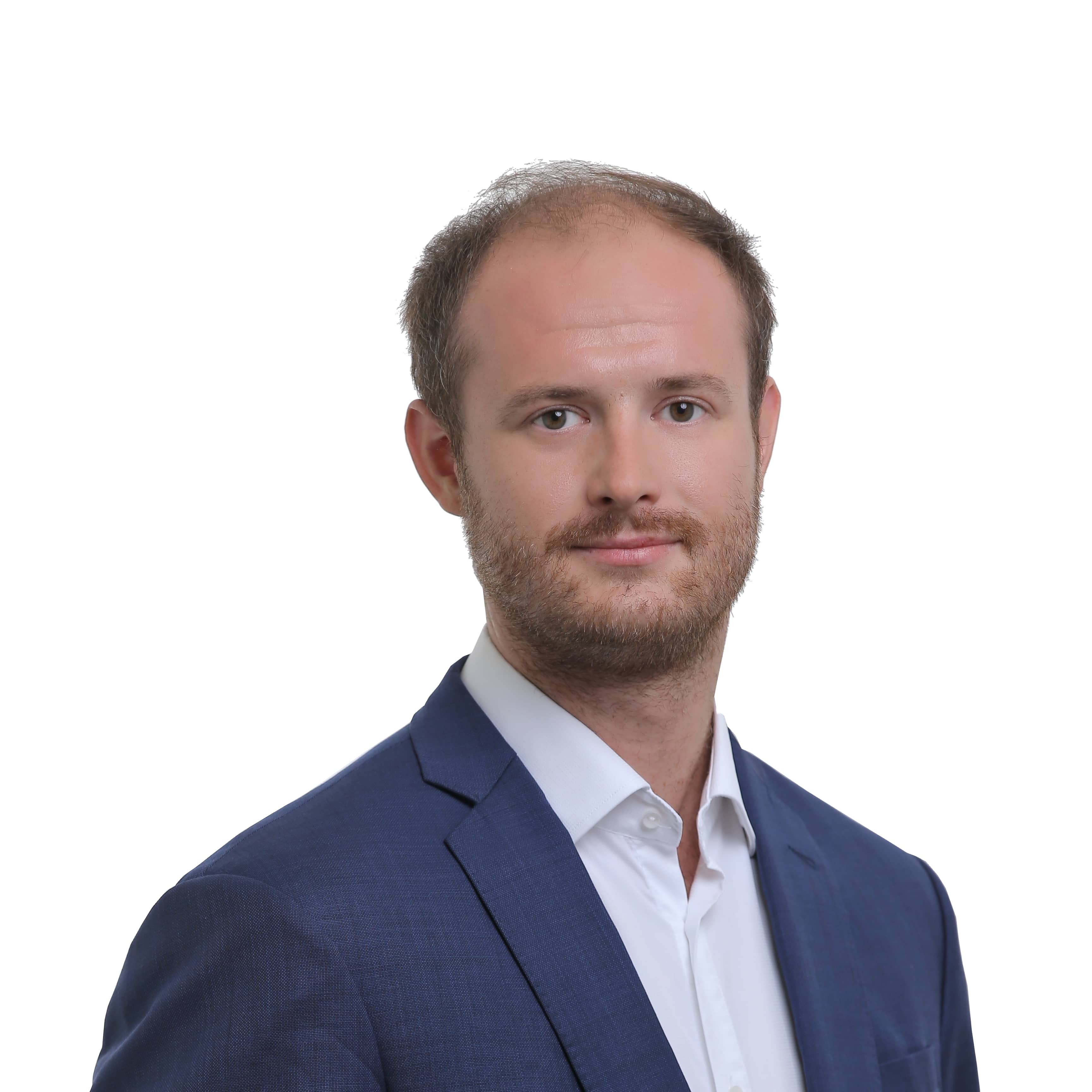 Jiří Köhler
Head of Financial & Data Services, GT
Silverfin makes for a complete view of your clients' data. The view is accurate and available at all times, while also being automatically updated and secure within the cloud.
Consolidation of data
Silverfin's cloud platform keeps all the data you need in one place.
The platform provides automatic updates of client files and a clear and standardised presentation of the data. Additionally, it provides the accountant with a panoramic view of all their clients' numbers and helps in identifying trends, while keeping the data secure, cost-effective and extremely accessible.
Standardisation of data
Access all your data anytime, anywhere.
No matter what your clients' files look like or what source they come from, Silverfin standardises the format of the data. Additionally, the platform allows you to link data from different bookkeeping systems. The uniform data can then be automated, using Silverfin's templates for accounting flows and processes or by creating your own.
Real-time integrations
All your data in one place – automatically.
Silverfin's platform integrates with more than 50 leading data sources (including Sage, SAP, Xero or Microsoft Dynamics) , ensuring your data is always updated, automatically. The platform allows you to customise your integration by linking your clients' software, while also integrating other sources of data for a complete view. In addition to updating your clients' systems automatically, Silverfin also allows you to share data with other platforms.
Silverfin offers a standardised and automated compliance and reporting for all your clients. This allows your team to save time analyzing data and use it directly for the clients.
Automation of workflow
Improve your accuracy, speed and profitability.
Silverfin allows for the creation of automated templates, which help you speed up compliance and accounting workflows, while also leading to greater accuracy. These automated workflows let you spend less time creating working papers or management reports. The ready and easy-to-use templates ensure that everyone in the company follows the same clear rules. All the data, as well as all communication and key decisions, stay on the cloud platform – available to all, at all times.
Collaboration in real time
All team and client communication, as well as files and data on the same platform.
Superfin's platform allows you to seamlessly share files with your clients, leading to a smoother communication and easier problem resolution. You can also request additional information from the client and they then upload what you need right away, and to the same spot. Furthemore, the platform allows you to drill down into your clients' entire dataset and identify key trends.
Easy reporting
Create visually appealing financial reports at the click of a button.
Superfin helps you create branded reports from your finished accounting workflows. You can either customize an existing template or create your own! Your reports can then be shared with the client or with the authorities, all while staying on Silverfin's platform. The existing smart templates are always being updated with the newest accounting regulations, ensuring that any changes in compliance requirements are reflected in the templates.
Silverfin allows you to give your clients more than the standard compliance and reporting services – it allows you to give them personalized insight and offer them strategic planning and financial modelling based on their specific data.
Client benchmarking
Identify trends as they are happening.
With Silverfin, you can truly drill down into your clients' data, be it specific performance indicators or a progress update. Contrastingly, the platform also provides you with a wide-view approach, which can be used to compare your client's data against that of their competition. This quality, in turn, allows you to create and monitor key benchmarks for your clients and provide complex advisory services, instead of simple reporting. Furthermore, the Silverfin platform enables you to create alerts when it comes to monitoring your client's performance.
Analysis
Less time for crunching numbers, more time for adding insights
Silverfin provides you with the data, analytical tools and reporting so that you can spend less time on compliance and reporting, and more time on looking beyond the numbers. This is especially enabled through the platform's filters and transaction-level data, which helps you find the exact data you are looking for. The complex data can then be transformed into easy-to-understand Silverfin templates and shared with clients. An analysis created within Silverfin can then be easily sent off to a client, without clicking off the platform.
Client portals
Key financial information for client's better business decisions.
Silverfin platform not only houses all of your clients' data, but it also allows them to access it whenever they desire – the clients can simply log into their dedicated area. In the portal, the client will have access to their core financial data, but also to the communication with you – making for a smooth transition when new team members join. The platform has a simple interface and easy-to-understand graphs and visuals meaning any client, whether they are financial experts or not, will be able to understand and use the data. Additionally, any questions or issues can be easily resolved right within the platform.
Silverfin helps ensure that you not only connect data with workflows, teams and clients, but it also helps you connect more deeply with your clients' companies and overall improve your advisory services.
Client monitoring
Be alerted to risks or when clients reach key milestones.
Thanks to Silverfin, you won't be simply reacting to problems, you will be informing your client about what is coming next and what action to take. As all your data is standardised and located on the platform, you will be able to see trends, opportunities and challenges within entire industries. With Silverfin, you can create alerts for individual clients and be automatically informed when risks or key events occur. In addition, Silverfin allows you to prioritise your data according to search criteria, such as financial performance.
Activation in real time
Resolving issue in real-time.
The alerts you create in Silverfin won't let you miss a potential problem. As each client is different, the platform allows you to create custom alerts for a range of accounting considerations or upcoming milestones. Once set up, the alerts automatically notify you when triggered. As Silverfin boasts great collaboration capabilities, whenever an alert is triggered, your entire team can easily communicate with the client and resolve the issue, all on the Silverfin platform.
New advisory services
Offer your clients advisory services leading to new revenue streams.
With Silverfin's data, platform and tools, you can start offering value-added advice. As the platform ensures that templates and workflows are equipped with the latest compliance consideration, you gain more time to work directly with clients and improve their businesses. Silverfin also offers analytics tools, which allow you to assess your clients' business performance in more detail. Additionally, the platform lets you create custom "to-do lists" for clients, so that you can collaboratively work towards compliance and regulatory milestones and enhance their financial management.